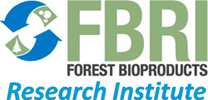 Welcome
University Of Maine, FBRI Summer 2017
As a RET (research experience for teachers)  it is our job to identify research based curriculum that will introduce middle and high school students to the goals of FBRI. Although much of the research is more complicated than what most middle level students are able to comprehend, it is the FBRI RET's mission to learn about all the different investigations and pull from them important concepts that are & can be introduced at the middle and high school level. We use FBRI as the hook to get students interested in STEM (sciences, technology, engineering and math).
Descriptions of the summer REU (research experience for undergraduates) research projects are posted in the category labeled "FBRI REU Research Summaries" along with the professor/s with whom they work.
We hope this blog proves to be useful. It is a place to ask questions, share ideas and discuss how the FBRI curriculum ideas can be improved.
2017 RET Contact
Chris Packard
Biology and AP Biology Teacher
Bangor High School, 885 Broadway, Bangor, Maine 04401
cpackard@bangorschools.net
Tracy Vassiliev
Physical, Life and Applied Science Teacher and Gifted & Talented Teacher
James F. Doughty School, 143 Fifth Street, Bangor, Maine 04401
tvassiliev@bangorschools.net